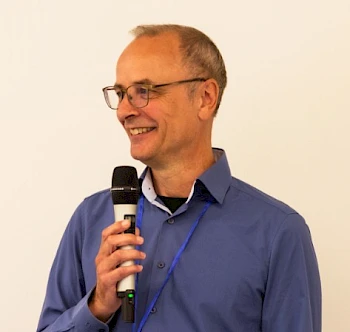 At the end of 2021 the EU proclaimed the European Year of Youth 2022. The BAG KJS then decided to organise a larger event in Brussels in 2022. On the one hand this event should take up the youth policy goals of the Year of Youth but above all it should make the practice of youth social work and also the situation of disadvantaged young people in the political centre of the EU visible.
Under the title "Youth social work shows up in Brussels" examples of good practice were to be presented, direct contacts and exchange with the EU political level were to be made possible and last but not least young people from youth social work were to be given the opportunity to experience political Brussels on the spot. It quickly became clear that these goals would be difficult to achieve on a "national" solo basis. So cooperation partners were needed at the European level who share the same interests and goals.
 
As the BAG KJS had been active member of the YES Forum for many years it made sense to approach this network for European youth social work. We were on the "short way" in mutual exchange anyway and so a telephone call with the management of the YES Forum was enough where we agreed very quickly to prepare the event together and to bring in each other's resources. On 26 and 27 October 2022 the Policy Event was successfully held in Brussels with over 70 participants including 20 young people.
For the BAG KJS as a national organisation the benefits were on several levels whereby an important benefit was the great experience of the YES Forum in implementing conferences and events in the European and international context. Of course, BAG KJS has a long experience in organising conferences, but mostly on the national level. The most valuable benefit, however, was the cooperation and support from the YES Forum office team. Whether it was the preparation of the content and agenda, the administrative tasks or the many contacts to suitable staff, political representatives and last but not least to the member organisations of the YES Forum, without this multifaceted support the conference would not have been possible.
The phase of intensive practical cooperation has once again made it clear to BAG KJS how important the YES Forum is as a European network of youth social work but also and above all what outstanding resources and competences of European youth social work are available to the member organisations.