The beginning of September was indeed a busy time for the YES Forum. We participated in the POWERst project's Summer School for first-generation students and hold two parallel transnational meetings on different projects: BRIDGE and UPin. They were productive days that helped to keep up with the work done so far in all the projects.
More inclusive higher education
Between 5 and 9 September, the University of Stuttgart organised the POWERst Summer School, in collaboration with Sciences Po Bordeaux and Amsterdam University Medical Center as well as the YES Forum. Within five days students received tailor-made support to help them reach their full potential and to support them in completing their study courses.
The YES Forum contributed to this Summer School by facilitating a seminar about international mobility. Participants focused on the most common obstacles for first-generation students to experience time abroad and explored different ways to overcome them, both on the institutional level and the personal level.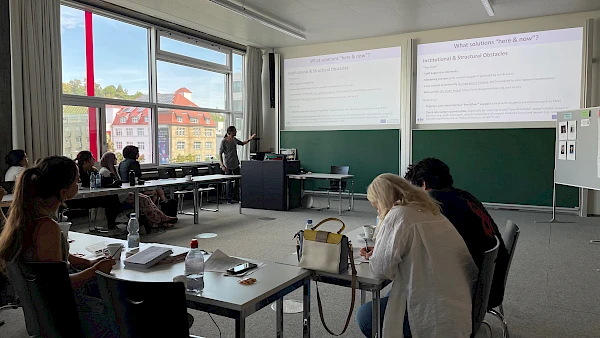 Turning learnings into recommendations
BRIDGE partners met again on-site to continue working on the promotion of intergenerational dialogue in workspaces. They discussed the project's first outputs' development and started working on the Policy brief that will turn the learnings gathered during the process into recommendations for policymakers.
Attendees had also the chance to know an interesting social project: the Trott-war alternative guided city tours. Participants visited less-known spots around the city guided by a person that ???     was a former homeless person. During the walk, the project partners learnt more about the social policies related to homelessness in the city of Stuttgart. At the same time, they could experience the outputs of an empowering initiative.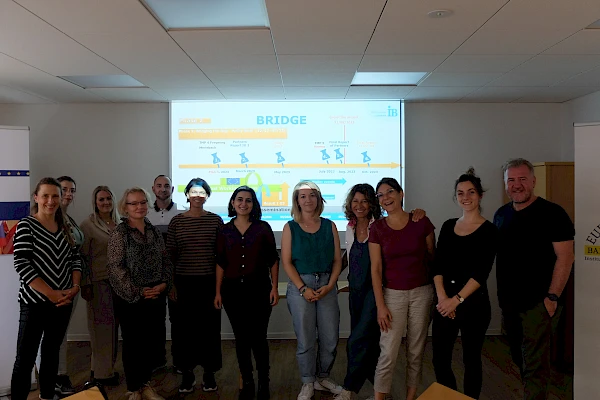 Becoming experts on climate change
The work to present the European Green Deal in an attractive way for young people continues. The UPin project partners hold a second transnational meeting in Stuttgart between September 8th and 9th. They narrowed and defined the content and exchanged ideas about the best way to reach their target: young people between 15 and 20 years.
The project's first result will be an easy-to-understand Green Deal's explanation that will serve as a basis for further outputs, such as a series of videos and a teacher's manual. The partner's challenge is now to explain and make attractive the Green Deal and its goals to teenagers.