Context:
In international youth and youth social work, teams are often characterized by a heterogeneous composition with regard to the age of the professionals, among other things.
On the one hand, this diversity is an important enrichment for the work, but on the other hand, it also brings challenges for the cooperation. Each generation brings its strengths and experience, which must be utilized, preserved, and dovetailed with one another.
At the same time, it is important for many organizations that the knowledge of the baby boomer generation, which will soon be retiring, is also available to the following generations. Therefore, a successful intergenerational exchange is an important issue in order to (continue to) work successfully.
Objectives:
The project BRIDGEis about promoting intergenerational dialogue in International Youth and Youth Social Work among professionals.
In concrete terms, this means promoting mutual positive influence and "learning from each other", identifying the strengths and potentials of young and experienced youth and social work professionals, using these strengths together and finally anchoring the learning outcomes structurally in the organization.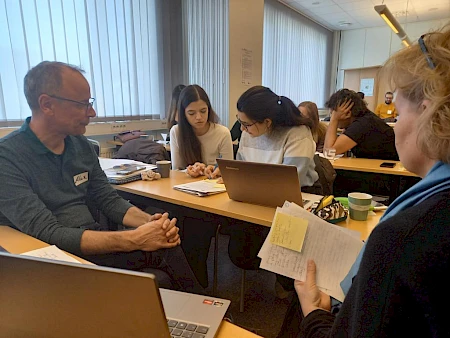 Project details:
Action: Erasmus+ KA205 - Strategic Partnerships for Youth
Project coordinator: Internationaler Bund
Duration: 2021-2023
BRIDGE project's website
Project partners:
IB
YES Forum
Activa Foundation
Gio.Net
Moissons Nouvelles
ÖJAB