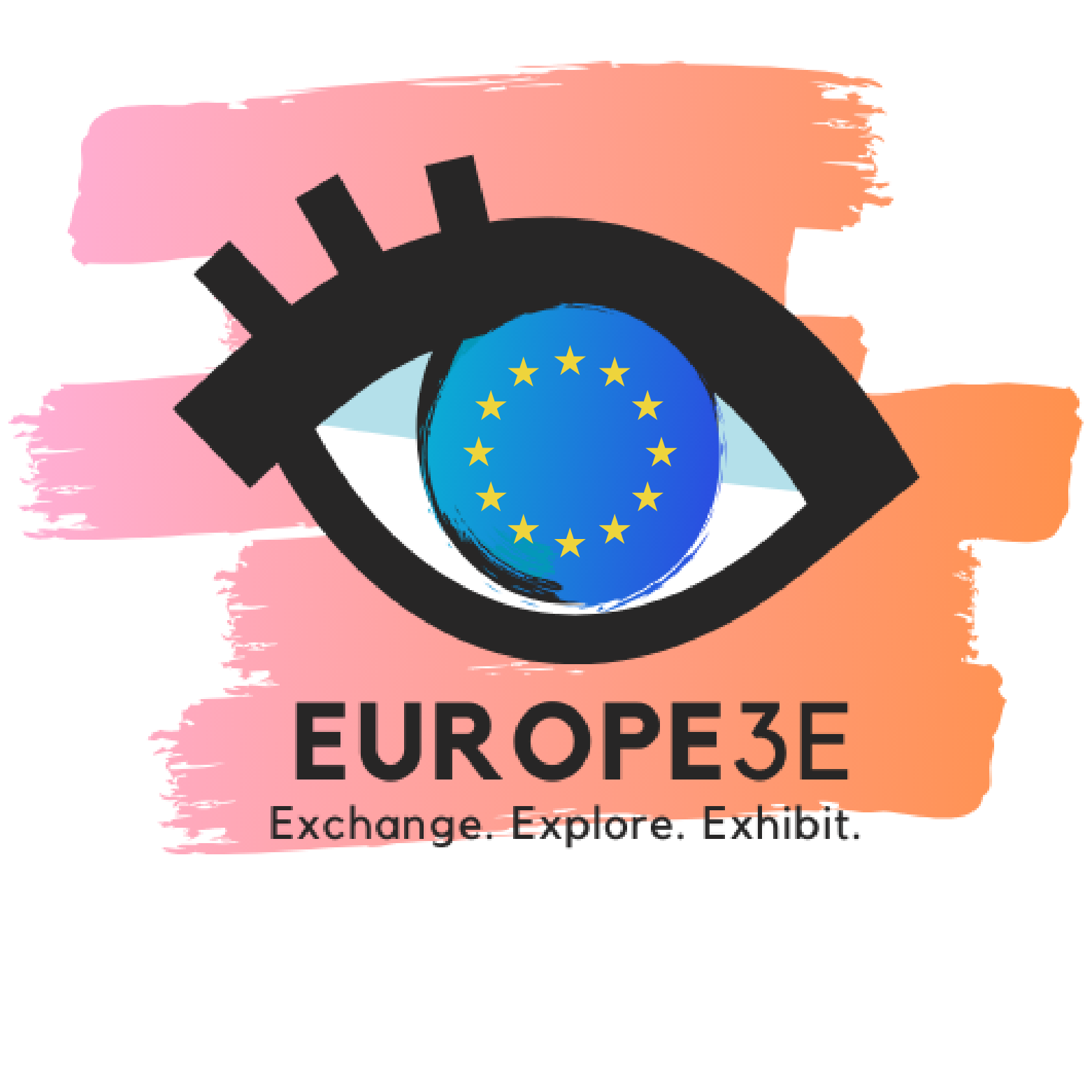 Objectives:
The objectives of the "Europe through young Eyes: Exchange, Explore, Exhibit (Europe3E)" project are to reach meaningful Active Citizenship, to raise Political Awareness, and to deepen Social Inclusion among youth, through peer and photovoice research, political simulation and policy recommendations.
The project is designed as a follow-up project of the highly successful "YourEP" and "Our Life. Our Voice. Young people and poverty" projects. It wants to focus on a more personal level to engage those young people who we could not reach in these projects, especially those with fewer opportunities.
"What does Europe mean to me?"
In Europe3E, young participants used the Photovoice method to answer that question. Their pictures and reflections were later transformed into an online exhibition.
Photovoice is a method of reflection and reporting that gets messages across by using photographs. It helps everybody, regardless of their knowledge and skills on any topic, to express themselves by relying on their creativity, and harnessing it through a step-by-step method.
Activities:
The implementation of the "Europe3E" project activities followed these steps:
Preparation and training of the participants. Each partner organisation recruited 5 youngsters with fewer opportunities and 2 staff members to support them, to take part in one TPM as well as one Transnational Training in Brussels on the topics of Europe, EU politics creative research and photography.
 
Research, gathering of results & political simulation. The participants participated in a second TPM, and a Transnational Training in Strasbourg, in order to go further into activities on EU citizenship and to take part in a political simulation.
 
Dissemination of Intellectual Outputs, Advocacy work. Lastly, a photo exhibition was organised, as well as discussions about policy recommendations, to spread them in the youth sector to policy makers and beyond through networks of partners.
Project details:
Action: Erasmus+ KA205 - Strategic partnership for youth
Project coordinator: YES Forum
Duration: 2019-2021
Project partners:
ÖJAB
Action Jeunesse Pessac
St. Johannis GmbH
IEKEP
Stichting Jong Goud Slochteren
Jongerenwerk Barkema en de Haan
Together Trust