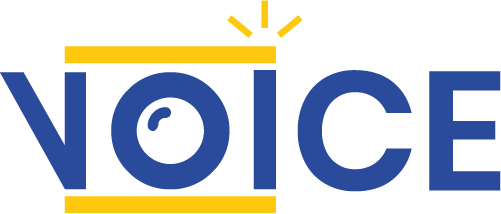 Context:
Since the outbreak of the Covid-19 pandemic, our lives and the way we perceive social interactions have changed drastically.
Youth organisations have had to reinvent themselves, find new ways of working and interacting to ensure that those in the most vulnerable situations would still be supported. These adaptations call for innovative and creative practices.
That is why with the VOICE project, we want to engage youth organisations, formal education institutions as well as creative actors to work together towards professional youth work in Europe.
Objectives:
By bringing together future and current youth workers, young people and creative organisations (eg. photographers and graphic designers), the VOICE project aims at promoting the method of Photovoice in youth work, to make it more recognized as a creative tool that future and current youth workers can use to promote social inclusion, engagement and active citizenship of young people.
Learn more about the Photovoice method and its benefits for youth and social work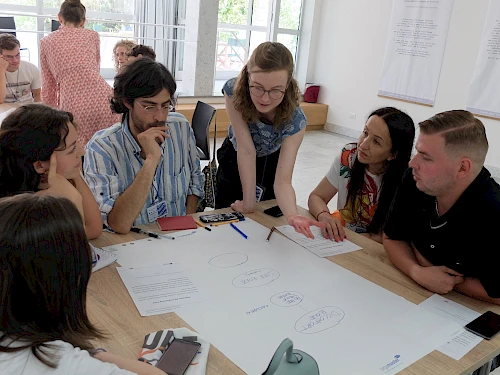 Learning-by-doing approach
The youth and social workers or students got familiar with the Photovoice method by experimenting it themselves.
Thanks to hands-in sessions they learnt about its concrete implementation through non-formal methods. During the proccess they produced the VOICE project's Photovoice results answering to the questions "How do you imagine your European utopia in 20 years?" and "How would you describe the life of a young person in Europe to an alien?".
More about the trainings
Spreading the word about Photovoice's benefits
Multiplier event in Brussels (26 October 2022)
In October 26th 2022, the YES Forum held the VOICE project's multiplier event in Brussels. Both the project and the benefits of the Photovoice method were presented to professionals from the social and youth work field, young people and policy-makers.
Two participants from the youth workers trainings in Italy, Kim Köhler and Olga Vlasova, led two informative sessions and held the interactive fair with the promotion of the results of the project so far.
Initially they presented the Photovoice method and the project results to a group of German-speaking young people (mostly teenagers) coming from various backgrounds and their accompanying youth workers, in German.
Later on they had the opportunity to present the project during the YES Forum Policy Event in a plenary session and in a interactive fair. There they welcomed all interested parties and had the chance to promote the VOICE project more in detail.
An academic poster developed by the partnership to showcase the method use in social and youth work was the starting point for discussions. The online exhibition created with the photographs of the training participants were also promoted in the fair.
The participants found the Photovoice method an interesting approach to stimulate creativity and civic engagement and a particularly useful tool to engage young people from various backgrounds.
Project details:
Action: Erasmus+ KA227 – Strategic Partnerships for Creativity
Project coordinator: YES Forum
Duration: 2021-2023
Project youth partners:
YES Forum
ÖJAB
Solidarity Works
Zefiro
Jongerenwerk Barkema en de Haan
Project creative partners:
Framework
Semperia Films
Bogus
Frissekom