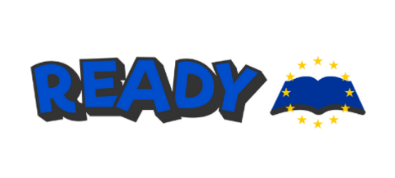 Context:
The European Union as we know today is the result of seventy years of development and treaties. Although the treaties are translated into all the languages of the 27 member states of the EU, that does not ensure everyone understands the text. They are all written in "legalese". So how do we ensure that the importance of the European Union is recognized by young people if its texts are far from their reality?
With READY we want to raise EU awareness in young people by making relevant provisions from EU treaties understandable to them. We want to raise literacy competencies in young people, so they can better understand the meaning of these treaties and the importance that they have over their lives.
Objectives:
READY aims at raising literacy competencies in young people, who are furthest away from political awareness.
The main objectives are:
To ensure that the language of the relevant provisions to young people present on European Union treaties and policies are accessible to them.
To bring young people closer to understand what the European Union is.
To trigger the interest of young people so they appropriate the text of EU treaties.
To promote knowledge of the real impact of the European Union in the daily life of EU citizens.
To foster a better quality youth work using innovative and creative approaches
To improve the skills and competencies of youth workers and future youth workers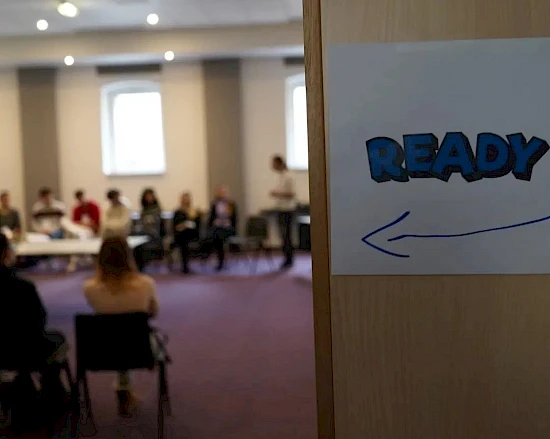 Understanding the European Union
On 11-17 December, young people with diverse backgrounds met in Strasbourg to learn about Europe and the policies of the European Union on the one hand, and how to design efficient infographics on the other hand. They were brought together by the READY partners, coming from Croatia, France, Germany, Greece and Italy.
The training was designed to provide participants with the necessary knowledge to achieve the next steps in the READY project. However, the young participants learned and discovered a lot more as it was the first time abroad and/or participating in such an international meeting for many of them.
The young participants are involved in translating EU treaties into a "youth-accessible language", and will also design infographics about EU policies themselves. This participatory approach will ensure the results are understandable to youth, the READY participants' own peers.
More about the training
Project details:
Action: Erasmus+ KA220-YOU- Cooperation partnerships in youth
Project coordinator: YES Forum
Duration: 2021-2023
Project partners:
YES Forum
Zefiro
Pistes Solidaires
Forum for Freedom in Education
IEKEP
Framework